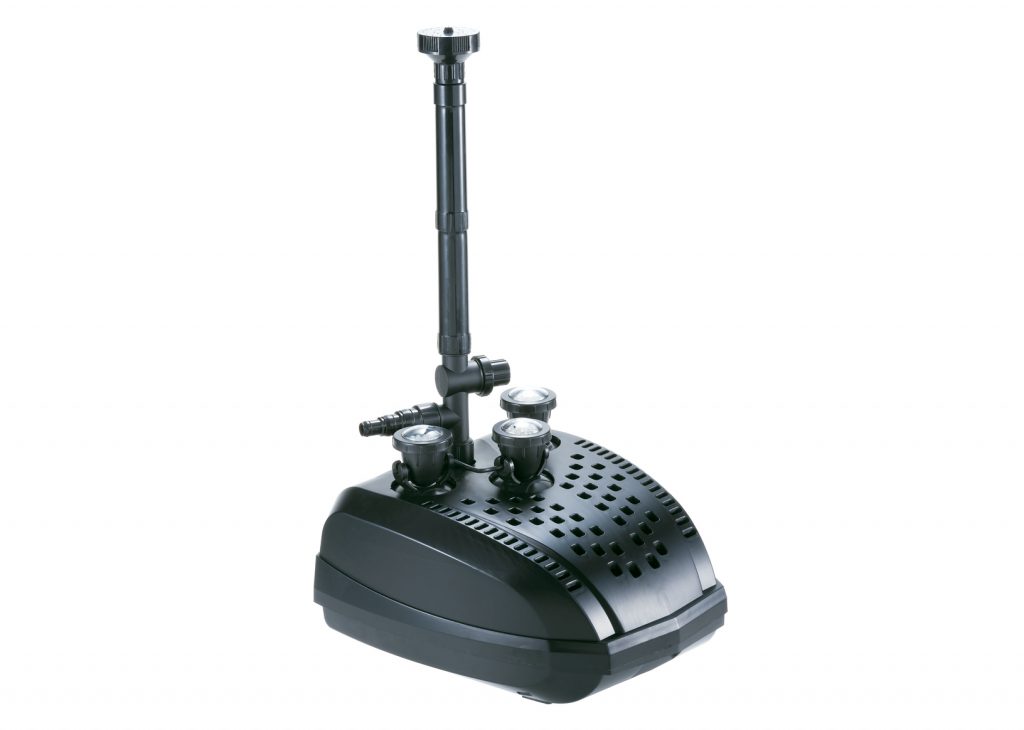 Check the pump housing is not blocked by leaves,
Check the max head height has not been exceeded (2.0m)
Check the pump is completely submerged in water at all times..
If the UV light does not work, check the power, check the bulb and check the power adapter. Replacement UV bulbs and quartz sleeves are available form your local Bermuda stockist.
The spot lights only illuminate when the light sensor detects darkness, they do not illuminate in daylight hours. If the spot lights are not lighting at night, check the power, bulbs and power adapter.
Check the tiny holes in the fountain head are not blocked. Clean the fountain heads on a regular basis to stop build up of debris and algae. Check the flow to the fountain is open.
Check the UV Clarifier is plugged in and switched on. The red LED indicator lights when the lamp is on and working. NEVER look at the UV light when it is working!
If the UV has been running for six months the bulb will need replacing, replacement bulbs are available from your local Bermuda Stockist
Available from stockists throughout the UK
You can now buy our products from over 200 aquatic outlets throughout the UK.
Click on the stockist locator to find your nearest retailer.