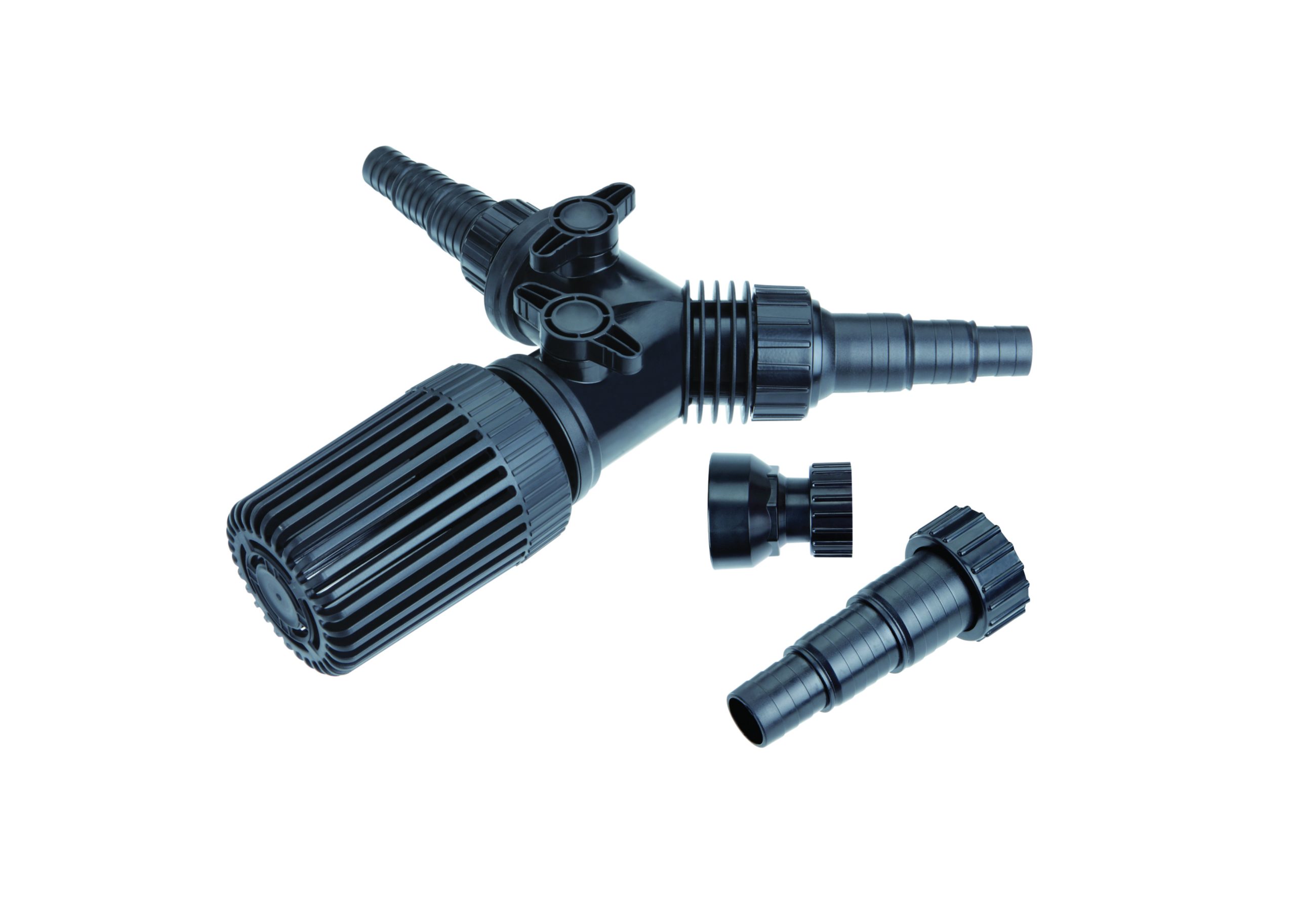 Versatile way to split water flow
The Bermuda 3 Way Flow Divider is a very simple product with multiple uses, it allows you to extend the flow of your pond pump into two separate streams or you can split the flow to a fountain / waterfall and divert the excess water where you choose, adjusting flow rates as you like.
The product includes a variety of accessories for you to combine and customise your needs. It's a water distributor with one easy to adjust inlet and two outlets.
The 40mm inlet has connections for 25mm-50mm hose. The two 40mm outlets come with stepped hosetails to take 25mm-40mm hose.
Both outlets have individual flow rate taps.
Fits 25, 32, 38, 40mm flexi hose
Taps to create adjustable flow rate
Optional strainer case included
Available from stockists throughout the UK
You can now buy our products from over 200 aquatic outlets throughout the UK.
Click on the stockist locator to find your nearest retailer.