Barley Straw
A Natural Treatment for Algae in Ponds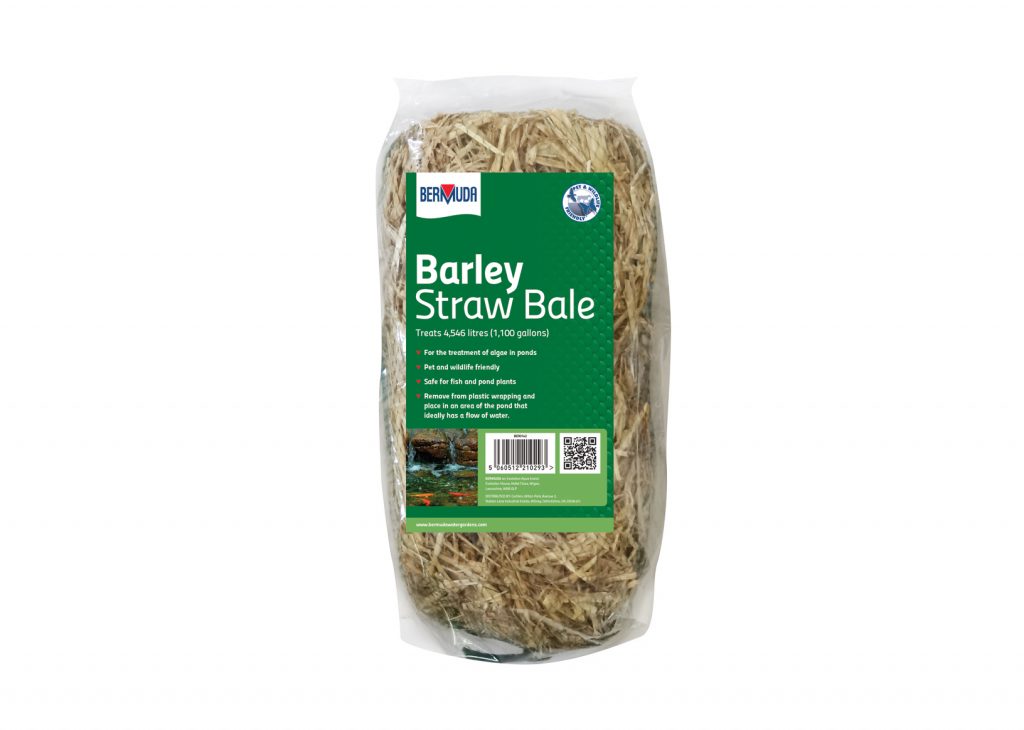 Pet & Wildlife Friendly
Use Bermuda Barley Straw for the treatment of algae in ponds. Our barley straw is pet and wildlife friendly and is safe for fish and plants. Once the straw has been added to the water it starts to decompose helping to remove green algae from water.
Safe for fish and plants
Pet & wildlife friendly
Natural treatment of algae
Benefits of Barley Straw
For hundreds of years it has been recognised that adding Barley Straw to wells has freshened the water and reduced the growth of green algae. Once the straw has been added to the water it starts to decompose. This can take anything from 2 to 6 weeks, dependant on the temperature of the water, as the warmer the water temperature the quicker it breaks down.
It is at this time that it is believed by many that by using oxygen which appears naturally in the pond water, the Barley Straw cells are released into the water, oxidate into Humic Acid, which is then converted into low level Hydrogen Peroxide which disturbs the growth of new algae cells, therefore removing the green algae from the water. A great benefit in using a material as natural as Barley Straw is that it does not affect the health or well being of pond life, ornamental fish or aquatic plants. Bermuda Barley Straw is also safe if pets or wildlife drink from the pond.
| PRODUCT | CODE |
| --- | --- |
| Mini Bale | BER1024 |
| Bumper Bale | BER0141 |
| Mega Barley Bale | BER0142 |
Available from stockists throughout the UK
You can now buy our products from over 200 aquatic outlets throughout the UK.
Click on the stockist locator to find your nearest retailer.