MultiPump
All in one pump, filter, UV and  LED lights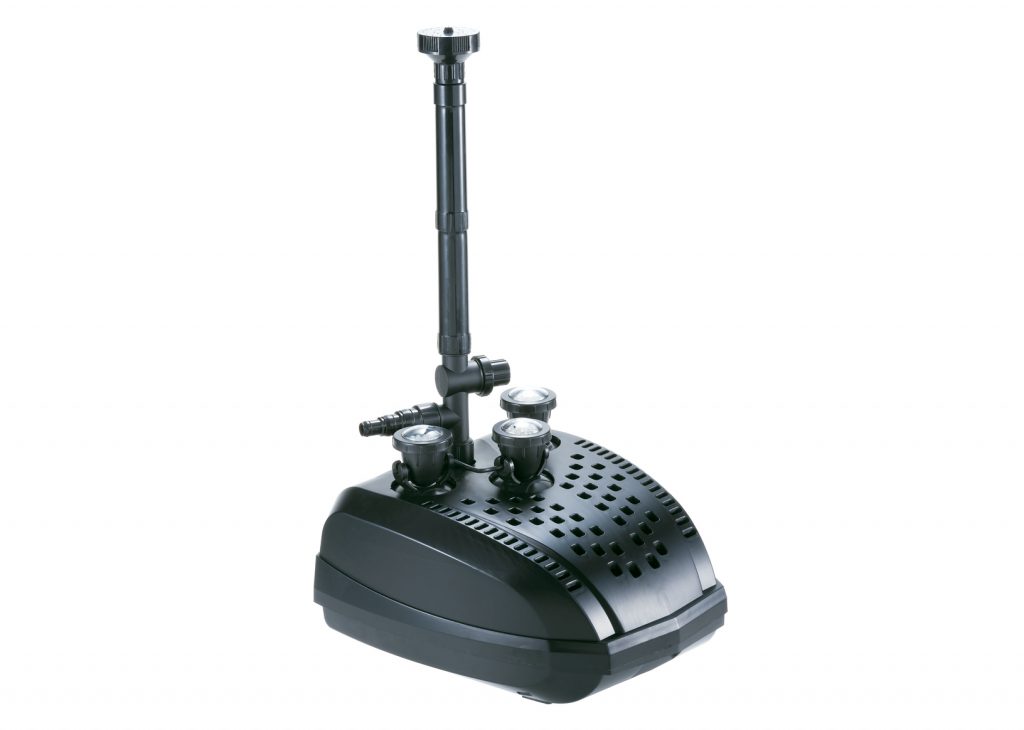 Colour Changing LED Lights
The Bermuda MultiPump combines a pump, mechanical and biological filtration and UVC in one compact, fully submersible unit. Capable of running a fountain and small water feature in small ponds at the same time, no additional filtration is necessary. LED lighting included for enhanced night time pond viewing.
Key Features
Built in 11 Watt UV clarifier to tackle green water
Sponges for mechanical filtration
Plastic and ceramic media for biological filtration
Colour changing LED lighting
Adjustable riser stem with bell jet or fountain head
Fountain flow control
Also available without LED lights
Model
Order Code
Pump Output
Power
Max Height
UV
LED
2000
BER06220
2,000lph / 440gph
45W
2.0m
11W
4.5W
2000
WITHOUT LEDS
BER06222
2,000lph/ 440gph
45W
2.0m
11W
NOT APPLICABLE
Instruction Manual
Click on the button below to download the instruction manual for this product
Available from stockists throughout the UK
You can now buy our products from over 200 aquatic outlets throughout the UK.
Click on the stockist locator to find your nearest retailer.