Aquatic Compost
Perfect planting medium for aquatic plants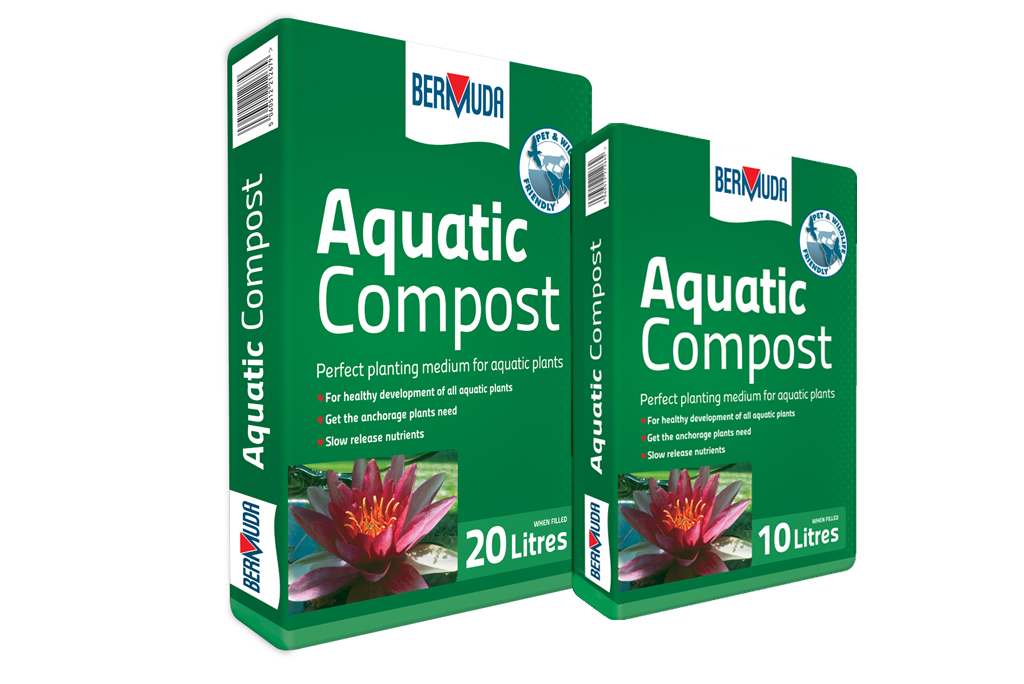 Available in 10 litre and 20 litre bag
Bermuda Aquatic Compost enables your pond plants to get the best soil conditions for their roots helping them to grow and develop. Use Bermuda Aquatic Compost when planting floating pond plants, submerged oxygenators and all kinds of marginal aquatic plants. We recommend planting aquatic plants in Spring when the water is starting to warm up.
Key Features
For healthy development of all aquatic plants
Get the anchorage plants need
For stunning planted displays
How to plant
We recommend wearing gardening gloves when handling compost.
Choose an appropriate Bermuda aquatic basket for the size of the plant you are planting.
To prevent compost escaping from the planting basket use a square of Bermuda Hessian.
For stability, particularly for taller plants, large rocks and stones may need to be placed in the base of baskets.
Part fill the basket with compost.
Place the plant in the centre of the basket and spread out the roots.
Add more compost up to 1cm off the top of the basket.
Firm plants in well.
Apply a thin layer of grit or fine gravel to prevent fish from stirring up the soil.
Slowly lower the aquatic basket into location within the pond.
| MODEL | CODE |
| --- | --- |
| Aquatic Compost 10 Litres | BER1015 |
| Aquatic Compost 20 Litres | BER1016 |
Available from stockists throughout the UK
You can now buy our products from over 200 aquatic outlets throughout the UK.
Click on the stockist locator to find your nearest retailer.