A fantastic start to the season for Bermuda
Bermuda Water Gardens at Glee Birmingham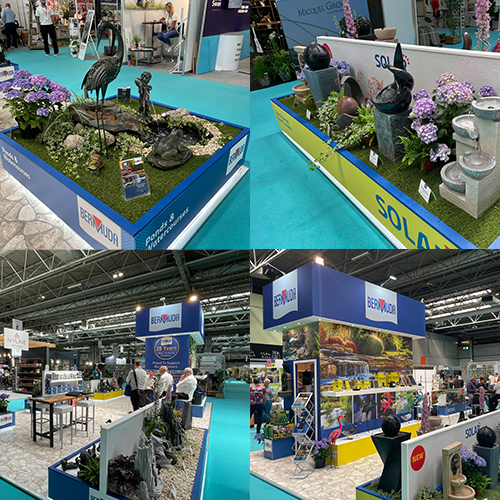 Bermuda showcased at Glee Birmingham an exciting new range of products, including new solar Water Features and solar pond ornaments, which will be a great addition to the range, and we cannot wait to bring them out in 2024.
We have 6 new contemporary designs to add to the Solar Water Features Range.

Check out what Adam has to say about the new designs.
---