FAQs Bermuda Wi-Fi Filter Pump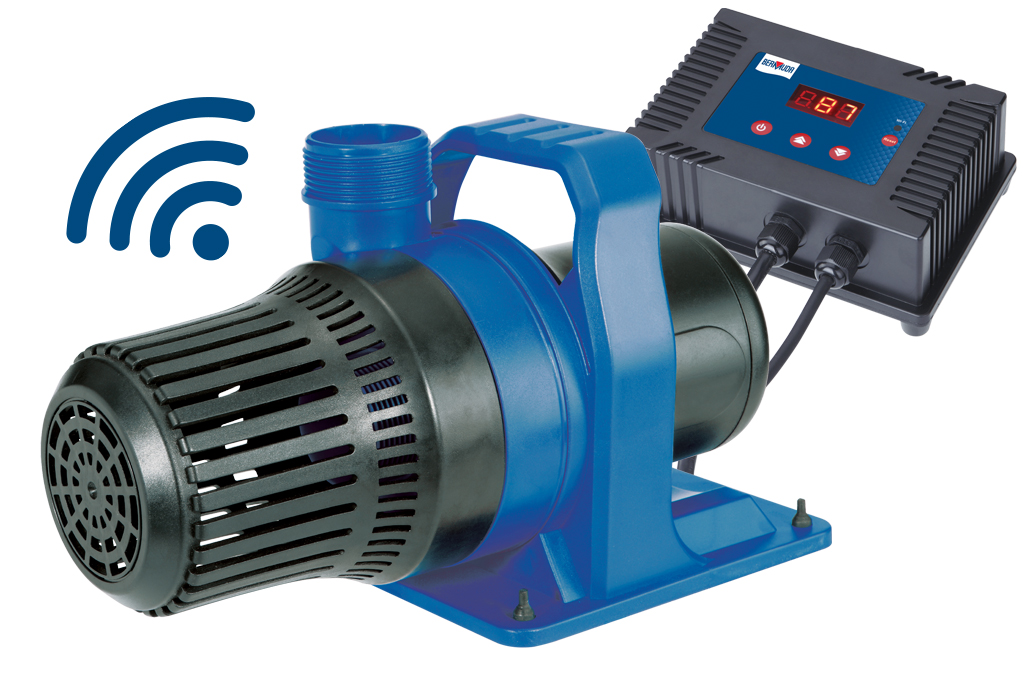 The controller is weather proof but CANNOT be submerged in water.
Yes, the Bermuda Wi-Fi pump is suitable for both submerged and dry installations. When used as a dry pump it is not self-priming, a non-return valve needs to be fitted if the pump is above the water level. The valve must be fitted below the water level. The pump and inlet line must be primed prior to start up.
Hold pump by the handle and remove the inlet strainer.
Using a Philips screwdriver, undo the four screws at the base of the pump body.
Remove the volute.
Clean any debris and algae from inside the volute using a brush.
Pull the impeller out of the housing by hand.
Clean the impeller with a brush. Handle carefully to avoid damage.
Clean inside the impeller housing with a brush.
Replace the screws and inlet strainer basket.
If the pump is not working after it has been connected, please check if the plug is loose, or if it is properly connected to the power supply, or check if the cable is damaged.
If the pump is working but there is no water coming out, please check if there is water in the pump body, or if the pipe is blocked, or if the air is sucked into the water inlet hose, if the impeller is damaged or blocked, or if the restrictor valve is turned on but the angle is too small, or if the retaining valve has malfunction, or if the impeller is damaged or blocked.
Available from stockists throughout the UK
You can now buy our products from over 200 aquatic outlets throughout the UK.
Click on the stockist locator to find your nearest retailer.